Hello everyone! I doubt anyone still reads this, as it's been six months since my last post. I would make up an excuse like I've been busy, or something tragic happened, but it just got put on the back burner. I have no idea how often I'll post on here, but I thought I'd give an update.
Rob left for BCT on August 20th last year. He is a 63M- Bradley Fighting Vehicle System Maintainer. The long and short of it is that he fixes tanks. He went to Ft. Jackson, SC for BCT and Ft. Knox, KY for AIT.He got through Army BCT (Basic Combat Training) and AIT (Advanced Individualized Training) with flying colors. In fact, the boy even got Distinguish Honor Grad (like the valedictorian) of his AIT class, as well as an Excellence in Maintenance award. He's the best soldier ever! This is him at his AIT graduation... So cute!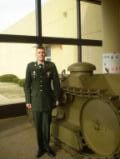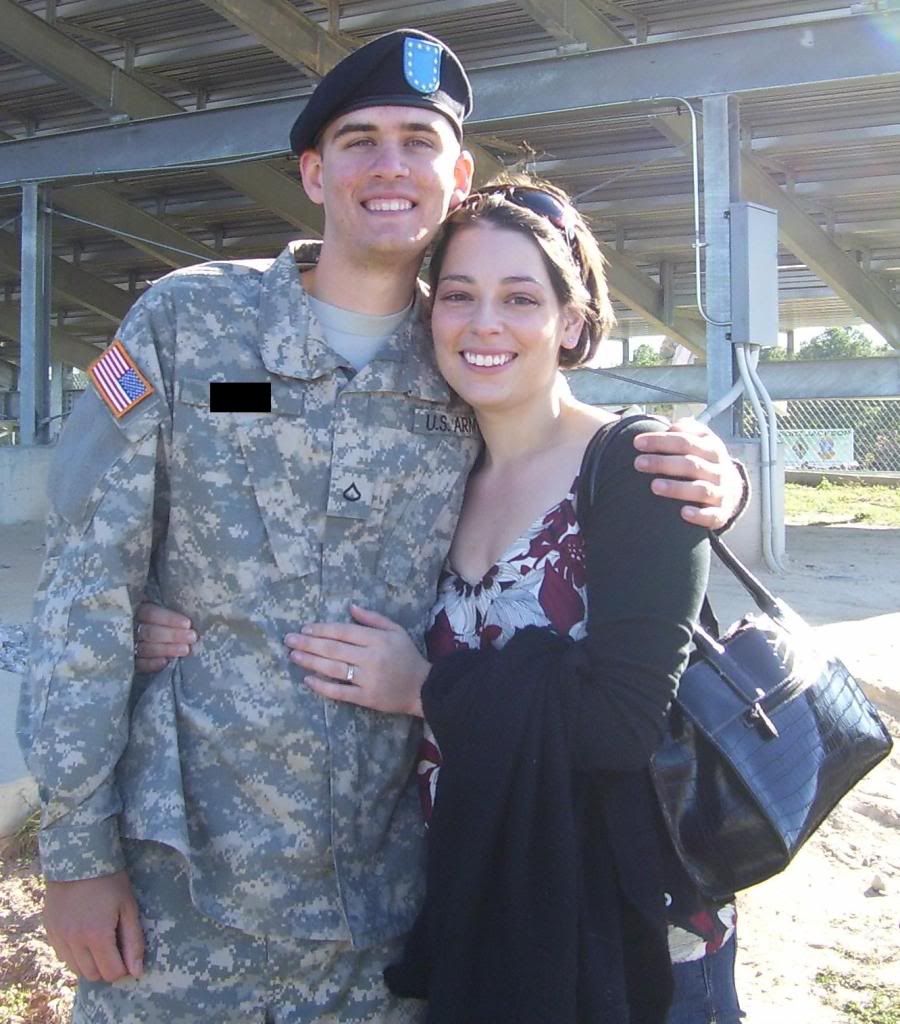 This is us at his BCT graduation.
He was chosen for another program, H8- a four week training after AIT that will train him in recovery missions. This means that he gets to go into "the danger zone" and fix broken down tanks, if the need arises. I'm thankful for this extra training. I wouldn't want him going into an unsafe place without proper training. He will be done with this training at the end of the month. From Ft Knox he will fly 6000 miles to South Korea. He is quite excited about this! We have to wait until he gets over there to find out if I can accompany him. I am trying very hard not to get my hopes up. I would absolutely LOVE to live in South Korea for a few years! I'll keep everyone posted... if anyone still reads this...
I've been keeping busy in Maryland while Rob's away! I've taken up karate, which is so much fun and a great workout! I haven't done much excited things in the kitchen as it is very hard to cook for one person when you're used to cooking for two. I have made countless batches of cookies and sent them to Rob these past few months. I send enough for all the guys, I'm like the "Company Mom." I just took the next batch out of the oven; sugar cookies for Rob and chocolate chip for the company. They can't believe they are vegan! When I went for AIT graduation, all the guys grilled me on how I could make such kick-ass cookies without milk, egg, or butter. I just smile and tell them it's a secret...
I've also been working on my schooling again. I've changed back to my original major of psychology and should be getting my bachelors degree at this time next year. I'll start my masters right after and then decide whether or not to get my PhD. Since my school is stricly online, I will be able to finish regardless of whether I'm here or in Korea. It's challenging, but really interesting.
I will close by saying to everyone, from a proud Army wife- You may not support the war, but please support our troops!